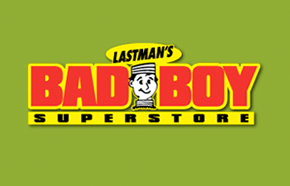 Bad Boy Furniture

Boxing Day flyers, sales & deals 2017
Proudly Canadian owned and operated, Lastman's Bad Boy is a furniture company that offers pieces for every home and every room at substantially lower prices. Always looking for the best selection, quality and price, Bad Boy will have everything you need to redecorate your home on a budget- from Sectionals, dining sets and tables to full living sets, Bad Boy is your choice for Canadian furniture at a non-luxury price.
2016 and Older Bad Boy Furniture Boxing Day Archive

The Bad Boy does it again – he's offering great products at criminal prices.  Come in at 6am on December 26th and get special treatment if you are among the first customers in the store.  Products in store will be up to 80% off!  How can anyone compete with that?