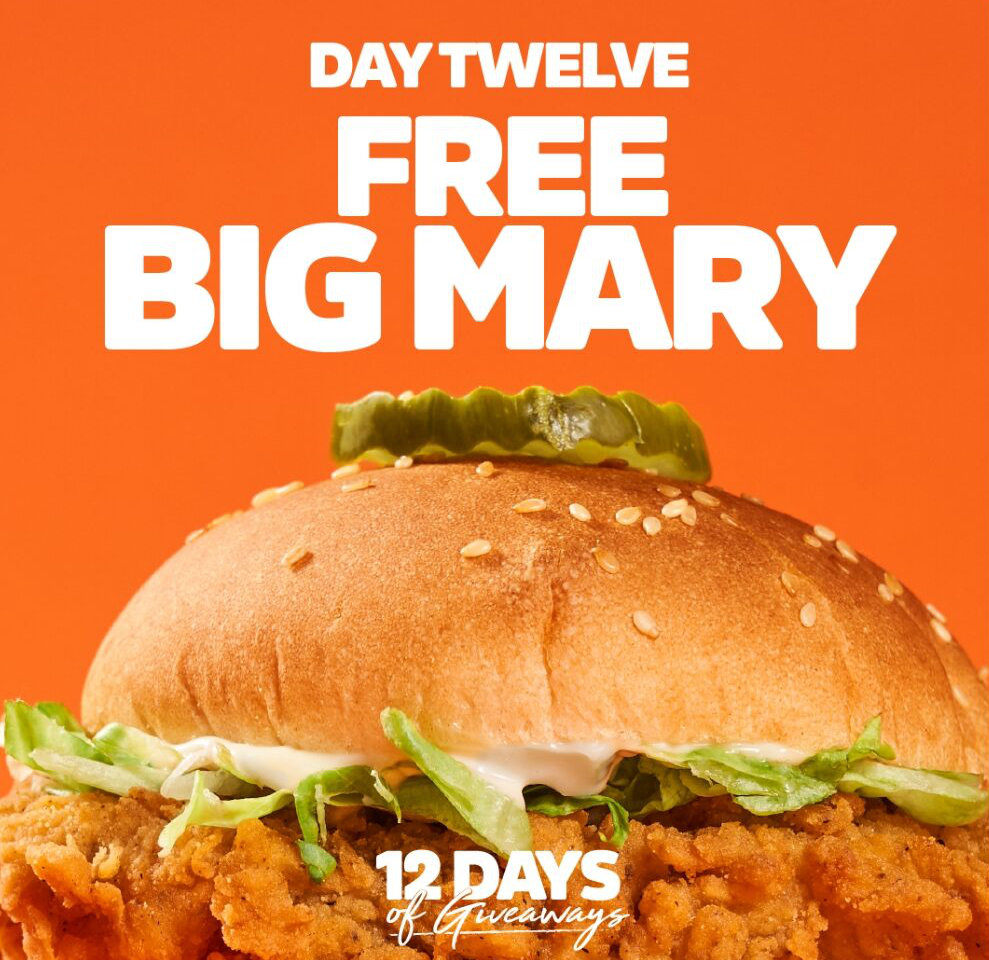 Undecided on what to have for lunch of dinner today? Well definitely don't have Pizza Pizza, and go for today's hot freebie from Mary Brown's.
For the last day of Mary Brown's 12 days of giveaways get a FREE BIG MARY sandwich which is basically Mary Brown's version of a Chicken Burger.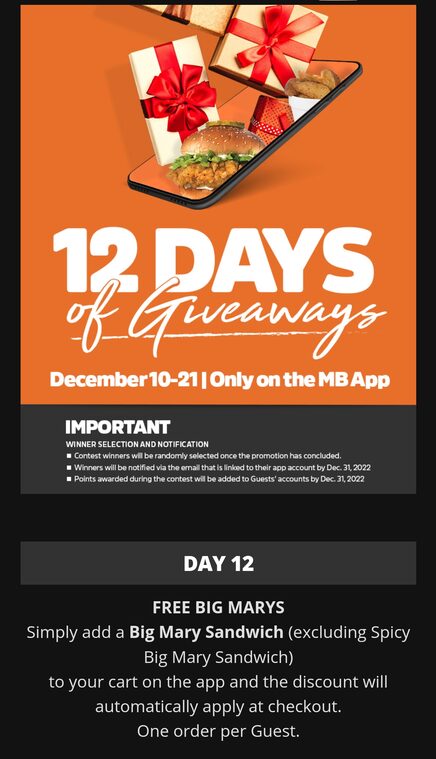 Simply add a Big Mary Sandwich, excluding the spicy Big Mary Sandwich to your cart on the app and the discount will automatically apply at checkout. Valid for one Mary Brown's order per guest.