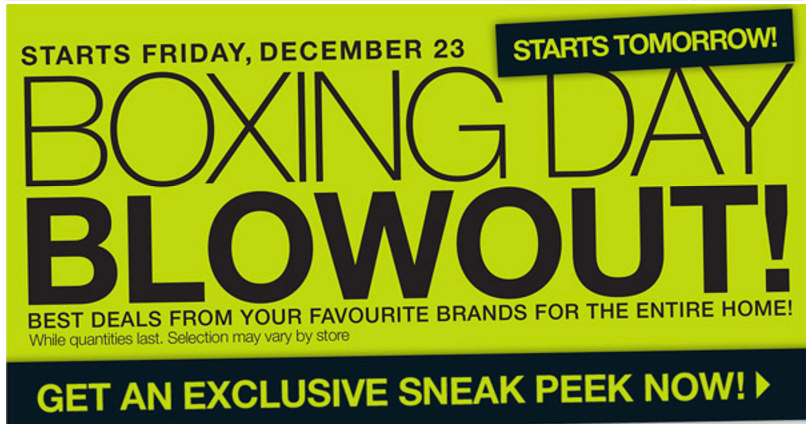 Home Outfitters Boxing Week Deals is LIVE now! Best deals from favourite brands for the entire home!
The Home Outfitters Boxing Week is valid from today, Friday, December 23, 2016 until Saturday, December 31, 2016.
Also, The Home Outfitters has a new weekly coupon:
Save 25% on a single regular priced item when you use your Hudson's Bay MasterCard or Hudson's Bay Credit Card
Save 15% on a single regular priced kitchen electric, household appliance, beverage pods, beverage consumable, vacuum
or personal care item with any tender
Save 20% on a single regular priced item with any tender, excludes kitchen electrics, household appliances, beverage pods, beverage consumables, vacuums & personal care
and more offers.
This coupon is valid from Thursday, December 22, 2016 until Thursday, December 29, 2016. Print or display this coupon on your smartphone to get your discount at any Home Outfitters store near you.
Click here to view Home Outfitters Canada weekly flyers.