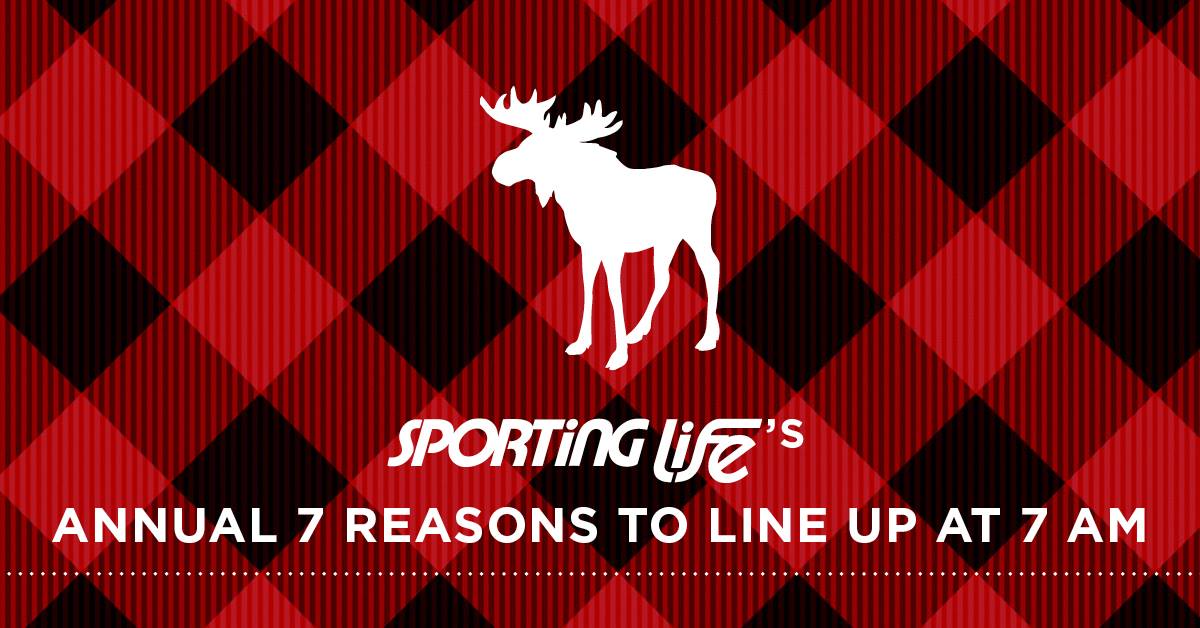 Sporting Life has 7 reasons for you to line up a7 7am on Boxing Day December 26th, 2016:
Down Coats & Jackets 50% off
Spyder Falline Coat $199.99 (Reg. $900) and Spyder deck Jacket $99.99 (Reg. $575)
Ski Jackets and Pants 50% off
Luxury Skiwear & Accessories 75% off
Best Brands in Fashion: Sweaters, Shirts, Pants, Skirts & Dresses 70% off
Winter Boots & Training Shoes 50% off
All 2017 adult alpine skis, ski boots,snowboards, snowboard boots and snowboard bindings 20% off
I'm still staying home because nothing would make me wake up at 7am on Boxing Day but for the outdoor sports enthusiasts this may be worth the morning shopping spree.